Effective Technical Writing: Writing with Purpose
Effective Technical Writing: Writing with Purpose
November 23, 2022 9:00 AM - November 24, 2022 1:00 PM (MST)
Description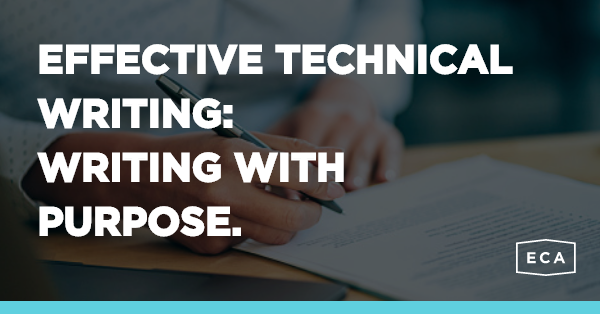 Interactive Technical Writing Workshop

TWO 1/2 day Sessions

Part 1 - November 23, 2022 9:00am - 1:00pm
Part 2 - November 24, 2022 9:00am - 1:00pm


This course provides participants with a review of essential grammar, punctuation, and mechanic elements to improve technical writing skills. In addition, through a series of group exercises, you'll review crucial aspects such as: audience identification, verb selection and layout strategies, empowering effective writing and messaging!

This workshop aims at breaking down the writing pain points that do not necessarily get discussed in our industry. Learn how to convey information and ideas quickly in a professional manner that is clear and concise.

Topics reviewed in this course:
Audience identification
Importance of Editing
Informative vs Persuasive
Difference between technical and Business Writing
Grammar
Punctuation (commas, comma splices, semi-colons, colon, hyphens and quotation marks)
Who should take this course?

Anyone who is looking to improve their technical and professional writing skills.

View the course Agenda here
Pricing
Non-member Pricing $325 +GST
Member Pricing $325 +GST
Online with Zoom
Zoom link will be sent out 24 hours prior to the start of the event.
November 23, 2022 9:00 AM - November 24, 2022 1:00 PM (MST)
Part 1 - November 23 9:00am - 1:00pm Part 2 - November 24 9:00am - 1:00pm