RTFC - Read the Full Contract : A Deep Dive Into CCDC 2 - (November 16, 2023)
RTFC - Read the Full Contract : A Deep Dive Into CCDC 2 - (November 16, 2023)
November 16, 2023 (8:00 AM - 12:00 PM) (MST)
Description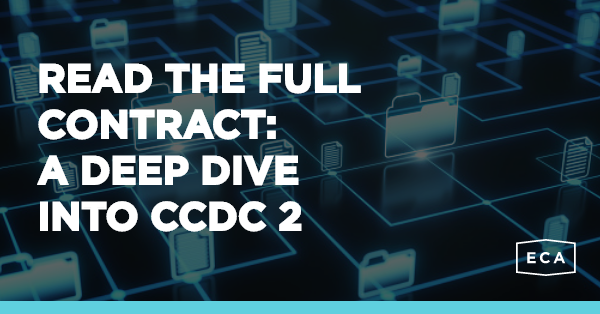 Eighty percent of the people managing construction contracts do not read, do not understand or are not following the construction contract in place between the two organizations. This creates problems for both the owner and the contractor as well as the other participants involved with the project (consultant, subcontractors, sub-subcontractors and suppliers).
The Canadian Construction Documents Committee (CCDC) and the Canadian Construction Association (CCA) publishes standard contracts and guides for the construction industry. In this course, the bidding process will be reviewed (Expression of Interest (EOI), Request for Qualifications (RFQ), Request for Proposals (RFP), Contract A, Contract B), the difference between a Letter of Intent and Letter of Award (one of which one is simply an agreement to agree) and the terms and conditions of the CCDC-2 (2020) Stipulated Price Construction Contract.
Guides covered by this course:
CCDC-00 – Guide to Use of CCDC Master Specification for Division 00 – Procurement and Contracting Requirements
CCDC-10 – Guide to Construction Project Delivery Methods
CCDC-20 – Guide to the use of CCDC-2 Stipulated Price Contract
CCDC-23 – Guide to the Call and Awarding of Construction Contracts
CCDC-21 – Guide to Construction Insurance
CCDC-22 – Guide to Construction Surety Bonds
CCDC-24 – Guide to Model Forms
CCDC-29 – Guide to Prequalification
CCDC-40 – Rules for Mediation and Arbitration of Construction Industry Disputes
CCA 53 – A Trade Contractor's Guide and Checklist to Construction Contracts
Who should attend?
Anyone whose work is described in construction contracts: owners, consultants, project managers, construction managers, superintendents and estimators of all levels will benefit from this course.
Method of Delivery
This course is delivered as an interactive Virtual Instructor Led Training (VILT) course using the PESL GoToTraining platform.
Duration: 1/2 Day (4 hours)
---
Future offerings of this course:
December 18, 2023 – REGISTER HERE
Pricing
Member-only Pricing $190.00 + GST
Non-member Pricing $290.00 + GST
Online with GoToTraining



Edmonton

,

AB

Canada



November 16, 2023 (8:00 AM - 12:00 PM) (MST)
8:00 AM - 12:00 PM MST