Thrive in Tough Times: The Roadmap to Success for Construction Companies - Complimentary Webinar
Thrive in Tough Times: The Roadmap to Success for Construction Companies - Complimentary Webinar
June 8, 2023 (10:00 AM - 11:00 AM) (MDT)
Description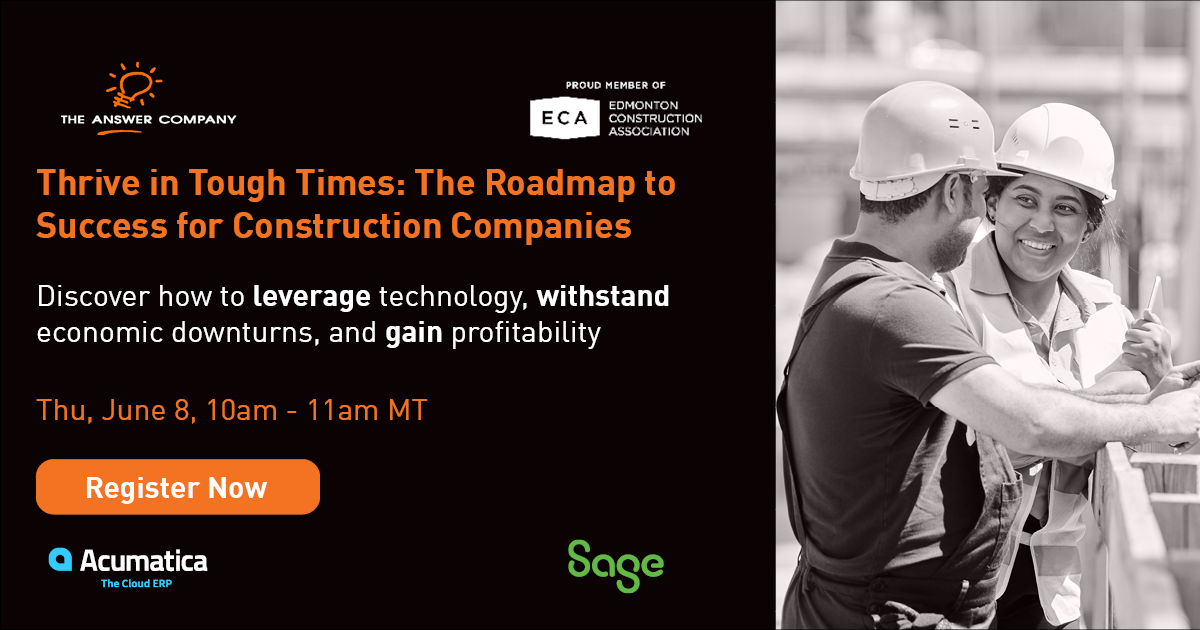 Join us for an insightful webinar, "Thrive in Tough Times: The Roadmap to Success for Construction Companies". In this engaging session, we will explore proven strategies and essential tactics that will empower construction companies to not only survive but thrive during challenging periods.
Our expert speakers will share valuable insights, practical tips, and actionable advice to help you navigate the complexities of the construction industry in tough times. Discover the CDAP Program's benefits and how to maximize the $15K grant and BDC $100K interest-free loan to support your roadmap to success in the face of adversity.
During the webinar, you will learn about:
Building resilience: Strengthening your construction business to withstand market fluctuations and economic downturns.
Strategic financial management: Effective cost control, budgeting, and cash flow management strategies to optimize your financial position.
Innovative approaches to project management: Leveraging technology and streamlined processes to enhance efficiency, productivity, and profitability.
There will be a Q&A session at the end of the webinar to get answers to your most pressing questions. Join us and gain insights that will help you confidently navigate the challenges of financial crises with confidence.
Online with Zoom



Edmonton

,

AB

Canada



June 8, 2023 (10:00 AM - 11:00 AM) (MDT)
10:00am - 11:00am MT