Description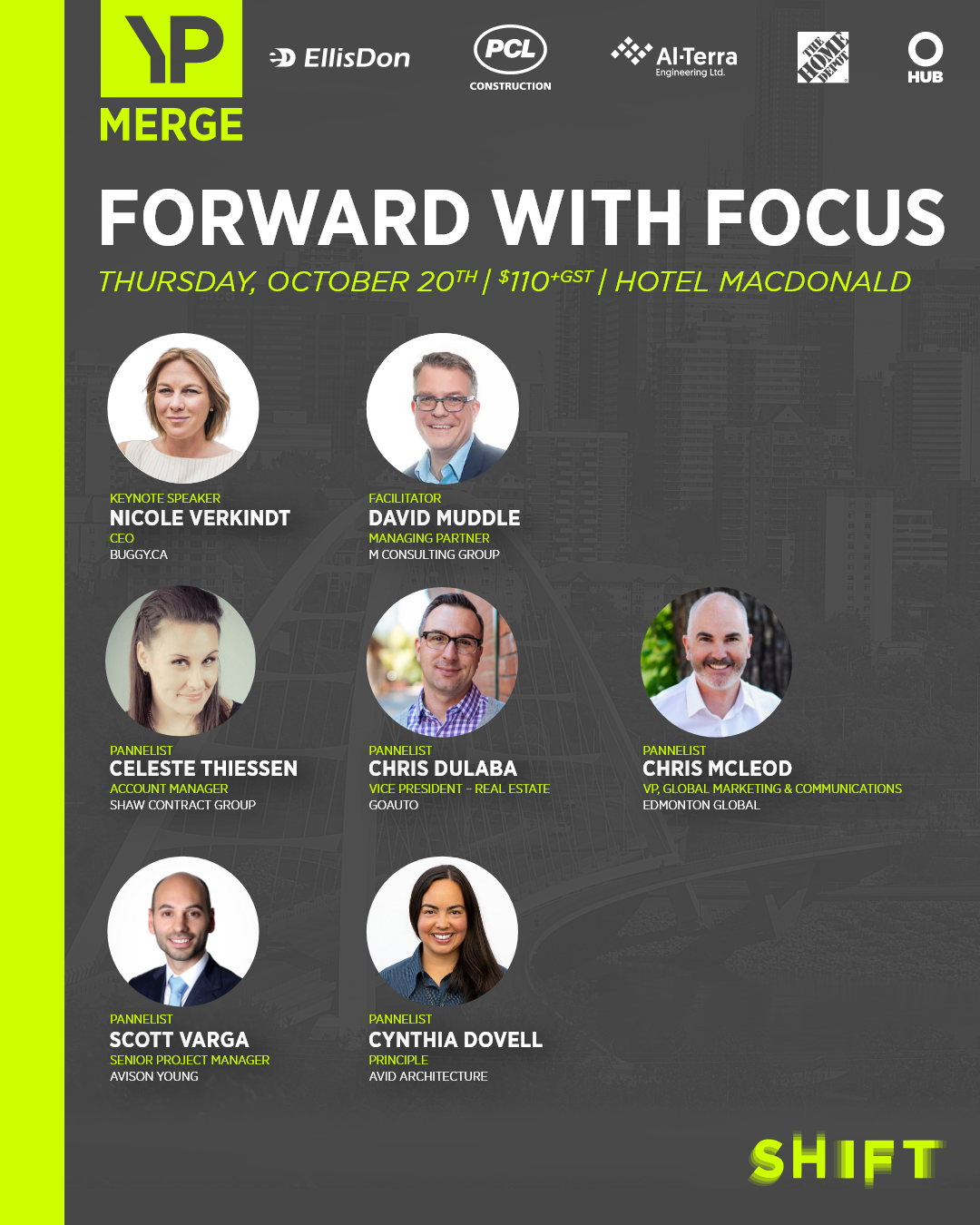 The YP Merge SHIFT committee and YBG Leadership Team are excited to bring back the YP Merge SHIFT Conference after a 2+ year hiatus. As a reminder (because it's been awhile), SHIFT brings together various levels of the building community to meet each other, learn from one another, and most importantly, to challenge the paradigms that exist in the current building process.

Building from our first six SHIFT Conferences – "Challenging Collaboration" (2015), "Transforming Teams" (2016), "Merging Mindsets" (2017), "Critical Choices" (2018), "Inspiring Innovation" (2019) and "Build Back Better" (2020), SHIFT 2022 – "Forward with Focus" will tackle the challenges and opportunities that YP's face as we navigate a changing business environment post-pandemic, including ever-changing markets, supply chain challenges and inflation, the growth of ESG (Environmental, Social & Governance) and its prospects for changing the way we do business.
Join us for a morning of interactive learning and discussion, featuring our keynote speaker Nicole Verkindt:

Nicole Verkindt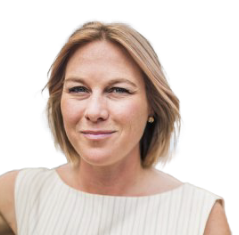 Named "Canada's Woman Entrepreneur of the Year" by Startup Canada in 2017, Nicole Verkindt is a serial entrepreneur. She has a knack for finding industry gaps and building innovative platforms and technology to fill them. Speaking to the importance of entrepreneurial and disruptive thinking, diversity in leadership, technology, and innovation, Verkindt empowers audiences to turn their ideas into success.
In 2012, Verkindt founded and launched OMX, an online supply chain data analytics business. The technology platform helps to increase and measure local spend/socio-economic impacts, including ESGs (environmental, social, governance) and other sustainability metrics. Today, Verkindt is the CEO of Buggy.ca, Canada's rapid grocery delivery business, and an active angel investor involved in dozens of Canada's early-stage tech businesses.
In 2018, Verkindt was awarded the Peter Brojde Award for Next Generation Executive Leadership, and in 2019, she was named Startup Canada's Ambassador for Women's Entrepreneurship and one of Canada's "Top 40 under 40".

David Muddle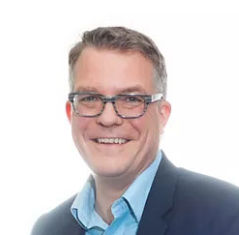 We are also pleased to welcome back David Muddle as our facilitator and moderator for the morning. David is a professional management consultant, with a deep understanding of strategy, business planning and stakeholder engagement. He's also a SHIFT veteran, having worked with us in 2017.
Rarely before have we seen such a confluence of events confront what we used to see as "business as normal". The marketplace is crazier than ever, but so is the opportunity.
Event Schedule
8:00 AM – 8:45 AM: Networking Breakfast
8:45 AM – 9:00 AM: Welcome
9:00 AM – 9:45 AM: Nicole Verkindt – Presentation & Questions
9:45 AM – 10:00 AM: Break
10:00 AM – 11:00 AM: Interactive Session / Discussion
11:00 AM – 11:45 AM: Business Plan & Presentation
11:50 AM: Adjourn
The Panel will Include:
Celeste Thiessen – Account Manager – Shaw Contract Group
Chris Dulaba – Vice President – Real Estate – GoAuto
Chris McLeod – VP, Global Marketing & Communications – Edmonton Global
Cynthia Dovell – Principle – AVID Architecture
Scott Varga – Senior Project Manager – Avison Young
Panelists will support the group discussions, provide local context to conversations, then give their feedback related to real-world, local challenges underway in the Edmonton region.
Thank you to our SHIFT 2022 Sponsors:
Sponsorship Opportunities Available:
As a sponsor of this SHIFT event, you will have the unique opportunity to showcase your firm to the Edmonton developer, design, and construction communities' next generation of leadership.

Please contact Taylor Lewis at taylor.lewis@edmca.com or call 587-773-0894.

View sponsorship package